Store hours
Wednesday
8:30am - 5:30pm
Store hours on public holidays may vary, please contact the store directly to confirm
About
We asked Tim King from SportsPower Geraldton why he decided to buy a SportsPower store. And his answer… I just love sport!
He must really mean it too, he has been with the store for over 35 years! It doesn't matter what sport it is, international, national, state and don't get him started on the local teams, he will start reeling them all off ... Murchison, Kazuals, Trades, Towns, Chapman, Rovers, Hawks, Pumas, – we had to leave him there or we would of run out of space.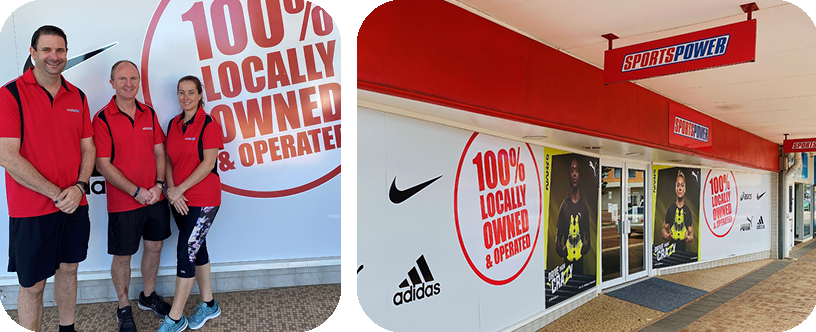 SportsPower Geraldton is one of the over 100 independently owned and operated SportsPower stores situated throughout Australia and is a member of a dedicated group that is committed to sharing their expertise and knowledge to meet their local communities sporting and fitness needs.