Store hours
Wednesday
9:00am - 5:30pm
Store hours on public holidays may vary, please contact the store directly to confirm
About
It takes a certain type of courage to continually back your instincts.
Seeing a need in the community and wanting to support regional communities Brennan Weir and wife of 2 years Meg are the very proud owners of not one but five SportsPower stores all in regional Victoria, situated in Kerang, Ballarat, Maryborough, Swan Hill and Warrnambool.
Opening SportsPower Kerang a little over a year ago the couple have been blown away by how they have been embraced by the local community. Well done Kerang!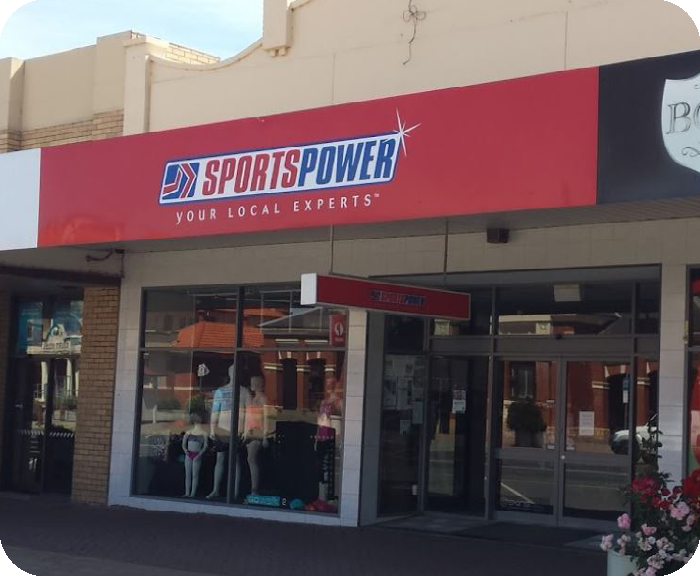 SportsPower Kerang is one of the over 100 independently owned and operated SportsPower stores situated throughout Australia and is a member of a dedicated group that is committed to sharing their expertise and knowledge to meet their local communities sporting and fitness needs.
Click here to visit the SportsPower Kerang local website.